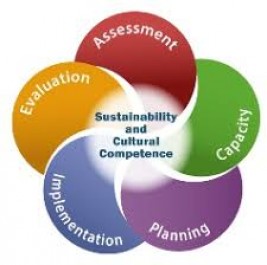 Substance Misuse Prevention
The Carroll County Substance Misuse Prevention Network, based at C3PH, is an evolving group of organizations and individuals who live and/or work in Carroll County, working together to reduce alcohol and other drug use in Carroll County.
A Prevention Planning/Leadership team that includes representatives from health care, business, education, family supports, law enforcement, and government, substance use disorder service providers,  and interested individuals meet regularly and provides direction to the prevention initiatives in the county. Our group is committed to promoting environmental strategies and other evidence-based practices to prevent substance misuse, advocating for behavioral health resources for Carroll County citizens, and supporting the Carroll County recovering community.
HOW WE CAN HELP:
Provide information about alcohol and other drugs to parents, teens, and the general public in Carroll County.
Share information about statewide, countywide, and local efforts to prevent substance misuse among our youth and other populations.
Provide technical assistance to schools, communities, businesses, and other organizations in Carroll County as they create and implement substance use policies, evidence-based prevention programs and  practices.
Participate in and support the prevention initiatives of our partners in Carroll County.
Coordinate community events that enhance the prevention, treatment, and recovery support resources in the county.
Advocate for and facilitate multi-agency collaborations to bring additional prevention, treatment, and recovery support resources to Carroll County.
Contact Jennifer Thomas, our Substance Misuse Prevention Coordinator for more information.  jennifer.thomas@graniteuw.org 
2019 - 2022 SMP Strategic Plan
OBJECTIVES
Enhance the capacity of the Carroll County Coalition for Public Health and its partners to effectively address substance misuse across the lifespan in the region.
Reduce drug-related overdose incidents and deaths each year (NH SHIP).
Increase public awareness relative to the harm and consequences of alcohol and drug misuse.
Prevent and reduce substance misuse (including alcohol, marijuana, prescription drugs) among youth and young adults (12-25) by 2019.
Reduce substance misuse (including alcohol, marijuana, prescription drugs) among adults (25+) by 2019.
Promptly respond to and prevent harms associated with emerging drug threats in the Carroll County Public Health Region.
MEETING DATES
The combined Prevention Leadership Team and Continuum of Care Work Group meets the First Tuesday of  August, October, December, Februaty, April and June, 9:00am-10:30pm on Zoom.com until further notice. Meetings are open.  All are welcome.Contact: prevention@c3ph.org for more information or register in advance for this meeting series: 
https://us02web.zoom.us/meeting/register/tZAqcuqorTwqG9BiWWIJSk3pt6_KPLsGQvwz   
Meeting Agendas and Minutes 2022-2023
Carroll County Responds to Substance Use Disorder (Prevention and Continuum of Care Combined)
| | | | | | |
| --- | --- | --- | --- | --- | --- |
| Agenda 8/1/23 | Agenda 10/3/23 | Agenda 12/5/23 | Agenda 2/6/24 | Agenda 4/2/24 | Agenda 6/4/24 |
| Minutes 8/1/23 | Minutes 10/3/23 | Minutes 12/5/23 | Minutes 2/6/24 | Minutes 4/2/24 | Minutes 6/6/24 |
Carroll County Youth Substance Misuse Prevention (Youth SMP)
Meeting Agendas and Minutes 2023-2024
| | | | | |
| --- | --- | --- | --- | --- |
| Agenda 9/19/23 | Agenda 11/21/23 | Agenda 1/16/24 | Agenda 3/19/24 | Agenda 5/21/24 |
| Minutes 9/19/23 | Minutes 11/21/23 | Minutes 1/16/24 | Minutes 3/19/24 | Minutes 5/21/24 |
Meeting Agendas and Minutes 2022-2023
Meeting Agendas and Minutes 2021-2022
COMMUNITY PARTNER LINKS
| | | | |
| --- | --- | --- | --- |
| | | | |
| Carroll County Police Chiefs | | | |
| | | | |
| | | | |
| | | | |
| | | | |
| | | | |
| | | | |
| | | | |
| | | | |
| | |   |   |
|   |   |   |   |
|   |   |   |   |
OTHER USEFUL LINKS
NH Prescription Drug Drop Boxes
NH Bureau of Drug and Alcohol Services
NH Alcohol and Drug Treatment Locator
Substance Abuse and Mental Health Services Administration
The Opiate/Opioid Public Health Crisis: Update on the State of New Hampshire's Comprehensive Response
NH Alcohol and Drug Counselors Association (NHADCA)