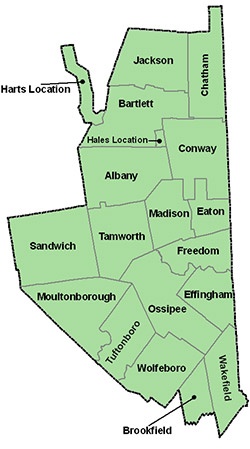 Mission & Overview
The mission of the Carroll County Coalition for Public Health (C3PH) is to promote, protect, and improve the health and well-being of communities within Carroll County, New Hampshire through the proactive, coordinated, and comprehensive delivery of essential public health services.
Since 2015, Granite United Way has held the contract with the New Hampshire Department of Health and Human Services (NH DHHS) for C3PH to oversee an array of public health services and functions in the region. C3PH is one of 13 Regional Public Health Networks across the state, each serving a defined Public Health Region.
C3PH is comprised of the following 19 communities: Albany, Bartlett, Brookfield, Chatham, Conway, Eaton, Effingham, Freedom, Hart's Location, Hale's Location, Jackson, Madison, Moultonborough, Ossipee, Sandwich, Tamworth, Tuftonboro, Wakefield, Wolfeboro.