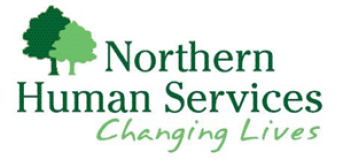 Regional Care Liaison Information
The care liaison's goal is to provide education, connection and support to youth/ young adults and their family after a suicide crisis or attempt. This is an opportunity to explore resources, develop a safety plan, and communicate openly from a non-judgmental and supportive perspective.
The Care Liaison is NOT a clinician and cannot provide any clinical support.
Click here for 
1. Regional Care Liaison One Page Description
2. Referral Form - Regional Care Liaison Program
3. Appointments and Discharge Agreement Form
CONTACT INFO:
Mckenzie Webb
Hours of Availability:  M-F 8:30am-4:30pm (with some flexibility based on client need)
P: (603) 444-8526 (Confidential Voicemail)            
Email: mwebb@northernhs.org
ADMITTANCE CRITERIA:
High risk youth and young adults between the ages of 10 to 24 in the region of operation.
Recent suicide related incident including, but not limited to, emergency services contact, emergency department visit, or hospitalization.
Individuals and family/support system must be willing to participate in the program, including attending appointments, engaging in safety planning, and following through with referrals.
PROVIDED SUPPORTS:
We work together to develop a safety plan that will explore triggers, warning signs, coping mechanisms and emergency resources.
We provide services to help form long-term coping skills to help with the reduction of at-risk behaviors.
We collaborate with the client and the family, treatment team, support system, and any other providers to identify wellness options, resources, and/or supports to be explored.
All appointments will be in the office, community, school, or the client's home, per client preference.
This is a short term intervention/postvention (up to 90 days) to support a smooth and healthy transition back into the community after a crisis or hospitalization.