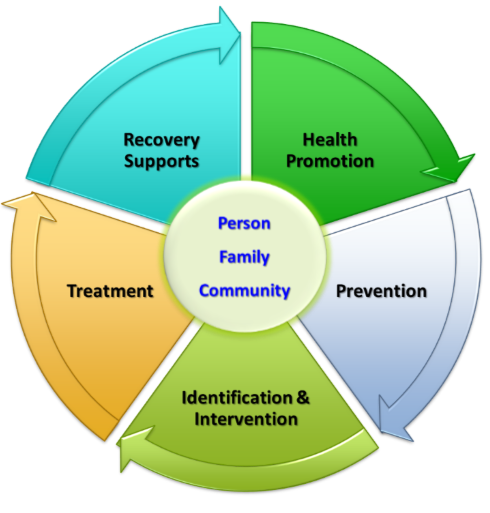 Continuum of Care for Substance Use Disorders
Our Vision: "We envision that the people of Carroll County, NH understand addiction as an illness of the mind, body and spirit; are free from the stigma associated with addiction; and actively support prevention, intervention, treatment and recovery. "
CONTINUUM OF CARE FACILITATOR: ROLES AND RESPONSIBILITIES
COMMUNITY HEALTH IMPROVEMENT PLAN (CHIP) ALIGNMENT
PRIORITIES FOR 2017-2018
To increase awareness of and access to services

To improve communication and build collaboration among service providers

To build the capacity of and expand the delivery of services in the region
For additional information, please contact
Catalina Kirsch, Continuum of Care Facilitator,
by email at continuum@c3ph.org or
by phone at (603)301-1252 x303
MEETING INFORMATION & MINUTES
The Continuum of Care Workgroup meets the 1st Tuesday of every other month from 11:00am-12:30pm at the Cook Memorial Library in Tamworth, NH. This meeting takes place immediately following the Prevention Leadership Team Meeting in the same location.
Meeting Agendas

2018-19

Meeting Minutes

2018-19

Meeting Agendas

2017-18

Meeting Minutes

2017-18

Oct 2, 2018

Oct 2, 2018

Dec 4, 2018

Dec 4, 2018

(rescheduled from Feb 2018)

Feb 5, 2019

Feb 5, 2019

Apr 2, 2019

Apr 2, 2019

Jun 4, 2019

Jun 4, 2019

August 1, 2017

No meeting
OTHER MATERIALS
Continuum of Care 2017 1-Pager
Continuum of Care High Priorities & Actions
COMMUNITY PARTNER LINKS
OTHER USEFUL LINKS